Khare receives award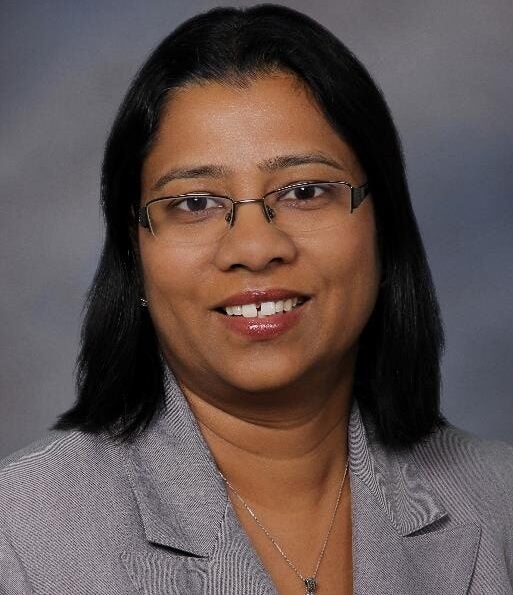 Dr. Manorama Khare, assistant professor, department of family and community medicine at the University of Illinois College of Medicine at Rockford, recently received the Nuveen International Development Award. Established in honor of John and Grace Nuveen, the award is intended to encourage international program development at UIC by supporting faculty in activities that result in an internationally enriched academic environment.
Dr. Khare has been working with Christian Medical College (CMC) in Vellore India to develop a long-term community based research agenda to address the population health priorities of the local community. Dr. Khare's research in the US is focused on community based lifestyle change interventions to reduce obesity and chronic disease risk in rural communities and can be translated to rural settings in India. In the past few months, she has worked with the CMC faculty to develop goals, objectives, a logic model and a plan for community needs assessment. She will use her expertise to identify potential interventions and develop a plan for implementation and evaluate the impact of these programs on the health of the community.
Modified on February 09, 2023