New CARE Program Helps Formerly Incarcerated People Continue to Access Needed Health Care Services
New CARE Program Helps Formerly Incarcerated People Continue to Access Needed Health Care Services Heading link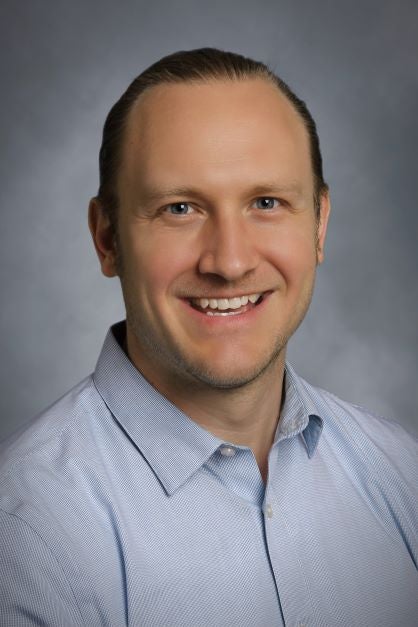 A new University of Illinois College of Medicine Rockford program will provide services for formerly incarcerated people to receive mental health and substance use disorder treatment upon returning to the community. The Compassionate Appreciation for Recovery in Everyone (CARE) Program is a partnership between UICOMR, the UI Health Mile Square Health Center – L.P. Johnson Rockford and Winnebago County. The program is made possible by a $308,690 grant from the Winnebago County Community Mental Health Board.
UICOMR Correctional Health Care Services currently is contracted to provide health care services at the Winnebago County Jail and Juvenile Detention Center. Through the CARE Program, inmates will have access to screening and treatment while incarcerated and that care will transition to providers at Mile Square Health Center upon their release.
"What we want to see happen with the CARE Program is that people who are making progress in overcoming addiction and mental health issues while incarcerated continue to make progress when they are released," says Jordan Vold, PA-C, a psychiatric physician assistant at Mile Square Health Center who is co-director of the CARE Program.
By significantly reducing barriers of access to healthcare, the CARE program will improve equity of care. "Through access to healthcare services and comprehensive treatment programs we hope to reduce recidivism and markedly impact the deaths due to overdose once individuals are returned to society," says Joseph Garry, MD, head of the UICOMR Department of Family and Community Medicine that is home to Correctional Health Care Services and the residency program..
"What we were seeing was inmates who didn't have access to substances while incarcerated wanted to continue making progress with beating addiction when they got back out in the community, but they didn't know how to access services or couldn't afford them, so they abandoned their treatment programs – and often landed back in jail," says Tricia Corrigan, FNP, a family nurse practitioner with UICOMR Correctional Health Care Services and co-director of the CARE Program.
The Mile Square Health Center – L.P. Johnson Rockford, located at 1221 E. State St., is a Federally Qualified Health Center that accepts uninsured patients, Medicare, Medicaid and most insurances, making it easily accessible for most patients. It is also home to the UICOMR Family Medicine Residency Program.
"Like the name implies, everyone deserves compassionate care during recovery from substance use disorder," says Garry. "We have more faculty trained in medication-assisted therapy and our residents are gaining valuable experience serving populations that often have to overcome many barriers to being healthy – from poverty to trauma to addiction. We believe that by coordinating and continuing care for formerly incarcerated people, we not only improve their health, but the health of the community."
Modified on March 07, 2023