Researcher receives NIH grant to study nanomaterial approach to deliver drug therapies to retina
Researcher receives NIH grant to study nanomaterial approach to deliver drug therapies to retina Heading link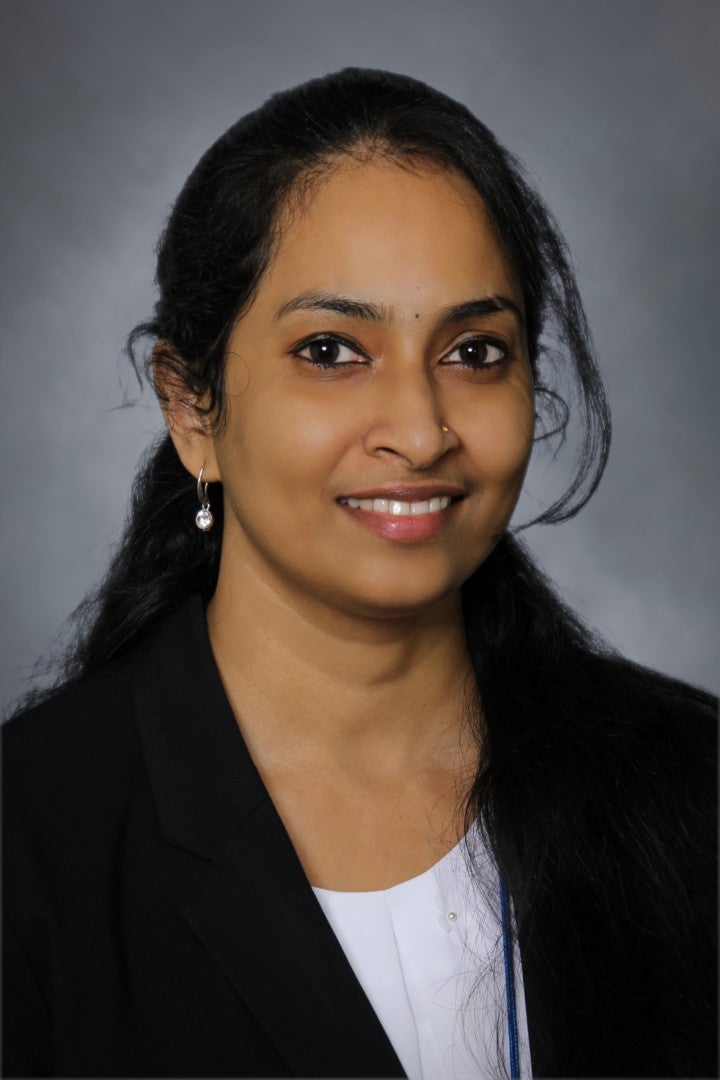 The National Institute of Biomedical Imaging and Bioengineering of the National Institutes of Health awarded a $159,000 R03 grant over two years to principal investigator Divya Bijukumar, PhD, to design and develop a novel technology to more effectively deliver therapeutic agents in the eye.
Many retinal diseases, such as diabetic retinopathy, are caused by the abnormal growth of blood vessels, explains Dr. Bijukumar.
"Current treatment options rely on multiple injections into the eye, which is not ideal for the patient and isn't that effective in reaching the targeted area," she explains. "What we are investigating is a way to use nanomedicine to transport promising drugs and proteins to 'depots' in just the right area of the eye that will be slowly released over a sustained period of time."
Such technology could also translate to targeting other diseases caused by angiogenesis, including cancer and Crohn's disease.
Dr. Bijukumar is a UICOMR assistant professor in the Department of Biomedical Sciences and director of the Blazer Foundation of Rockford Nanomedicine Laboratory.
Research reported in this publication was supported by the National Institute Of Biomedical Imaging And Bioengineering of the National Institutes of Health under Award Number R03EB032602. The content is solely the responsibility of the authors and does not necessarily represent the official views of the National Institutes of Health.
Modified on February 24, 2023