CARE Program gives former inmates access to health care
CARE Program gives former inmates access to health care Heading link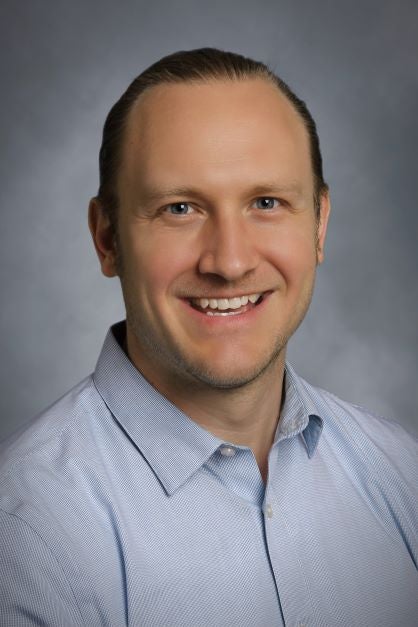 The Compassionate Appreciation for Recovery in Everyone (CARE) Program is growing and thriving in its second year of existence.
The CARE Program, which offers mental health and substance use disorder treatment for formerly incarcerated people upon their release, has also received additional funding from the Winnebago County Community Mental Health Board (WCCMHB).
WCCMHB received funding from the half-cent sales tax, approved by voters in the March 2020 primary.
"That specific tax went to fund community programs," says Jordan Vold, PA-C, a psychiatric physician assistant at UI Health Mile Square Health Center-L.P. Johnson Rockford who is co-director of the CARE Program.
The program, used by 298 people last year, is a partnership between the University of Illinois College of Medicine Rockford's Department of Family and Community Medicine, the UI Health Mile Square Health Center-L.P. Johnson Rockford and Winnebago County. The program also offers educational and employment referrals, along with medication management.
"It's with a grateful and appreciative heart that I was guided and recommended to the CARE Program," says a patient using the program. "The program has given me a second chance at a healthy and happy life through medication and intense group therapy for substance use disorder. My eyes only saw a very dark tunnel, and now they're beginning to open and can see the light at the end of the tunnel."
Through the CARE Program, inmates also have access to screening and treatment while incarcerated and that care transitions to providers at Mile Square Health Center-L.P. Johnson Rockford when they're released.
"It's great meeting with them because they're people, not just addicts," says Anita Bramble, peer recovery specialist. "I talk to them and remind them that there's treatment, and there are options to get help quickly."
This year, the program is installing two new components. The first is case management, where a case manager meets with CARE patients for program intake, including assessing the patient's social determinants of health and identifying barriers for care and treatment.
The second includes trauma-informed care for patients with opioid use disorder and serious mental illness. The case manager helps identify patient trauma and demonstrates how to address it.
"We are also adjusting to some of the barriers of transportation and housing, so we're addressing that need with a new employee who will keep a register of our patients, keep track of them, and potentially meet with them even sooner than their appointment," Vold says. "Having someone who can keep track of people, and make sure they have reliable means of communication, are the next steps in the scope of the grant."
CARE providers have developed good relationships with the courts, which allows the program to offer comprehensive care for participants in coordination with their probation officers. Appointments are set up while people are in custody, and bridge prescriptions are provided for anyone receiving medication, so there's no gap between their release and their appointment.
"The judge plans a release that's in-line with their appointment, so there's not a gap in the time they're released and when they get seen at Mile Square," says Tricia Corrigan, FNP, a family nurse practitioner with the UICOMR Department of Family and Community Medicine's Correctional Health Care Services division.
By significantly reducing barriers of access to health care for former inmates, the CARE Program continues to improve equity of care.
"We know that individuals with substance use disorders, particularly opioid use disorder, are at risk for overdose and death upon release from a justice setting, and these situations have the very real potential to lead to crisis and a poor outcome," Vold says. "By offering immediate access, we hope to meet individuals where they are and give them a better chance of success within in the community and with their families."
Modified on March 07, 2023