MBT student Nishtha Pathak receives Chancellor's Student Service Award
MBT student Nishtha Pathak receives Chancellor's Student Service Award Heading link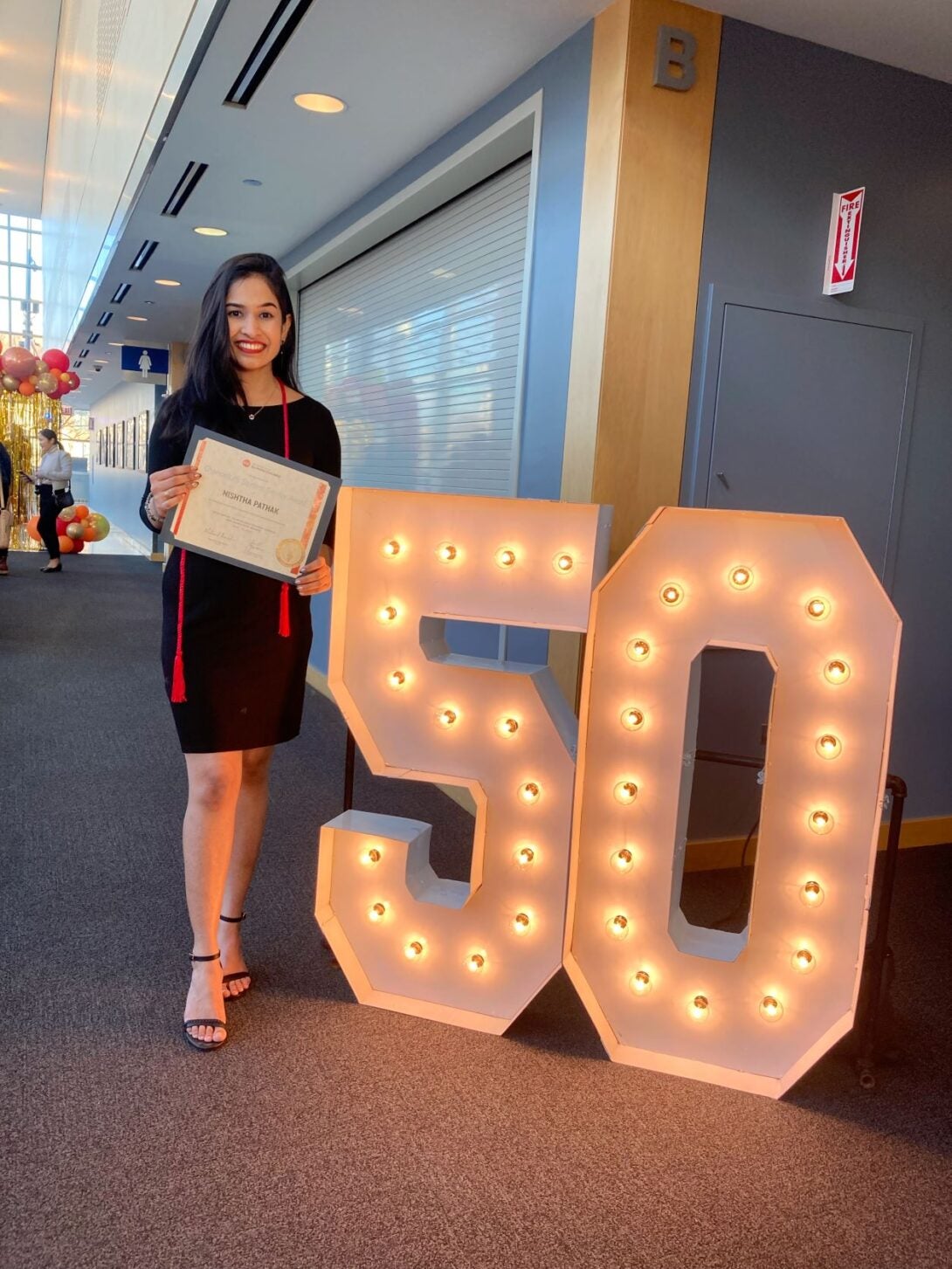 Nishtha Pathak, a student in the UICOMR Master of Science in Medical Biomedical Technology Program, was recently awarded the UIC Chancellor's Student Service Award. The award honors students who have made an outstanding contribution to the University through campus and community service.
Student nominees must contribute a significant amount of time, effort and creativity to one or more campus and/or community service project(s). This year's ceremony was held on Thursday, April 14, in the UIC Dorin Forum.
Pathak was nominated by Khalifah Sidik, PhD, program director, and Jodi Ritter, MS, program/student advisor, for her outstanding contribution to the university through her excellent leadership, organizational and time-management skills.  According to her nominators, she has been instrumental in establishing the MBT Program's first MBT Student Association, for which she serves as president, as well as communicating important information to her peers, assisting faculty and staff with technological support, and serving as a member of the UICOMR Research Day Core.
"Nishtha has made these significant contributions to the Department of Biomedical Sciences and the UIC Health Sciences Campus-Rockford while simultaneously remaining very dedicated to her studies," says Dr. Sidik.  "Congratulations to Nishtha!"
Modified on February 24, 2023