Medical Student to Present at 90th Annual Plastic Surgery Meeting
Medical Student to Present at 90th Annual Plastic Surgery Meeting Heading link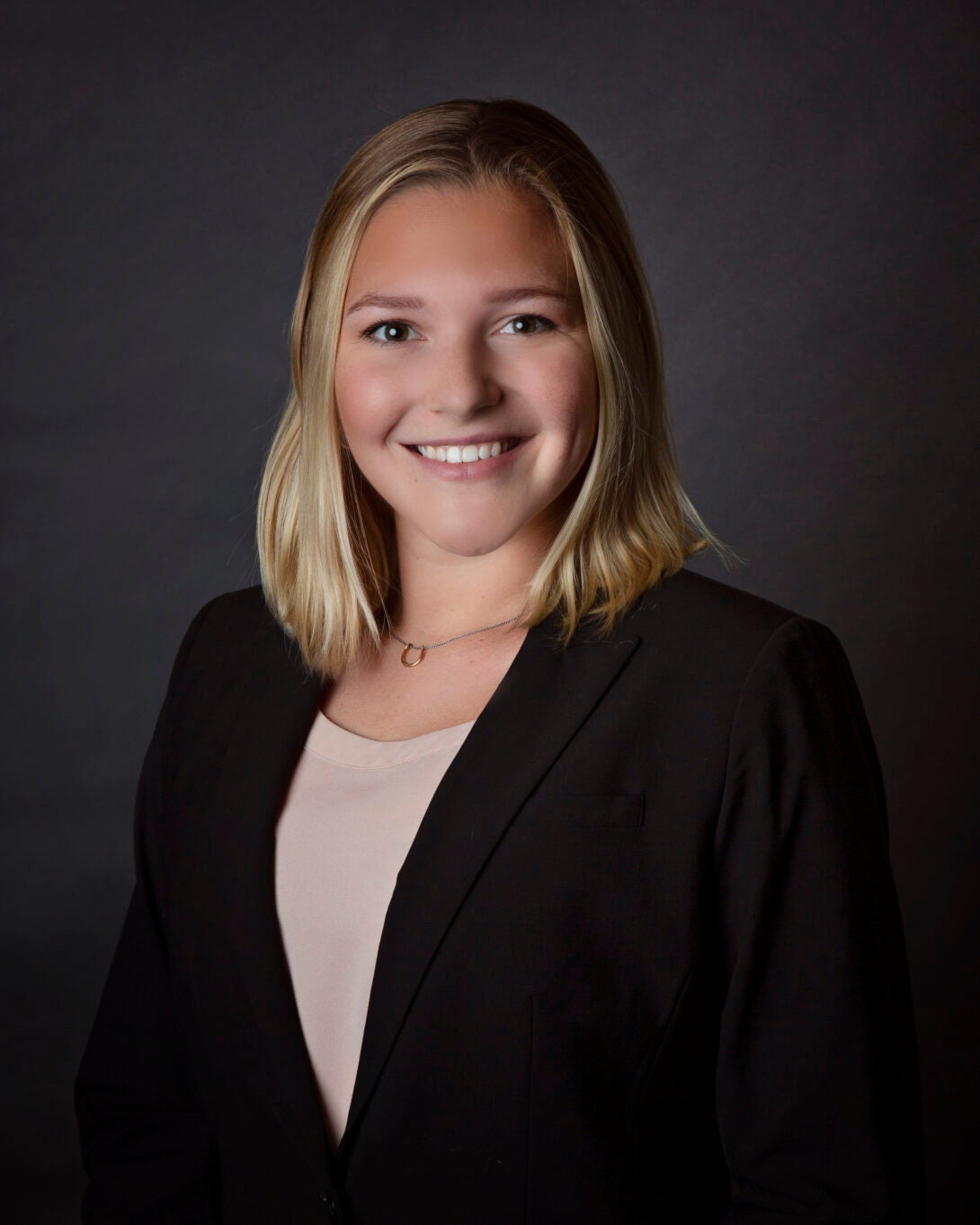 Congratulations to Sydney Mathis, MD candidate 2024, whose submission entitled Same-Day Virtual Reality Surgical Planning and Intraoperative Navigation: A New Surgical Workflow for Craniofacial Trauma and Reconstruction was accepted for presentation at the 90th Annual Plastic Surgery The Meeting 2021, taking place in Atlanta this October. The Office of Research awarded Mathis a Student Research Travel Award that will cover up to $1,500 of her expenses for the conference.
The project is a collaboration with UIC faculty Jose L. Cataneo, MD; Linping Zhao, PhD; Chad A. Purnell, MD; Pravin K. Patel, MD; and Lee Alkureishi, MD. It explores the use of virtual reality (VR) based planning with intraoperative navigation for craniomaxillofacial reconstruction, finding that the combination of same-day, VR-based surgical planning and intraoperative navigation guidance shows great promise, particularly for urgent/emergent trauma surgery. This new workflow has potential to provide the well-established benefits of presurgical planning for patient populations in which the lead-time limitations of traditional surgical planning techniques are prohibitive. Mathis' abstract was selected as one of the Top 200 (Tier 1) abstracts and will be published in Plastic and Reconstructive Surgery – Global Open, the official open access journal of the American Society of Plastic Surgeons (ASPS).
When asked about her interest in research, Mathis said, "I enjoy studying surgical planning as it has given me the opportunity to explore the complex management of craniofacial reconstruction from establishing the care plan to executing the plan in the operating room. I am grateful for my mentors, and I admire how they are constantly redefining the limits of modern tools and technology to ultimately improve patient outcomes."
"Sydney has an outstanding passion for research and her abstract selection in one of the top 200 abstracts came as no surprise. She is devoted to her studies and finds a consistent weekly time to touch base with her mentors, said Dr. Kayéromi Gomez, Director of Student Research. "Congratulations, Sydney. We in the Office of Research are very proud of you and we look forward to hearing great things about you throughout your medical school years and beyond."
All students and residents interested in research funding are invited to contact Lori Dredske, research coordinator in the Office of Research, at lorindah@uic.edu.
Modified on February 24, 2023