Research Day 2019 is April 30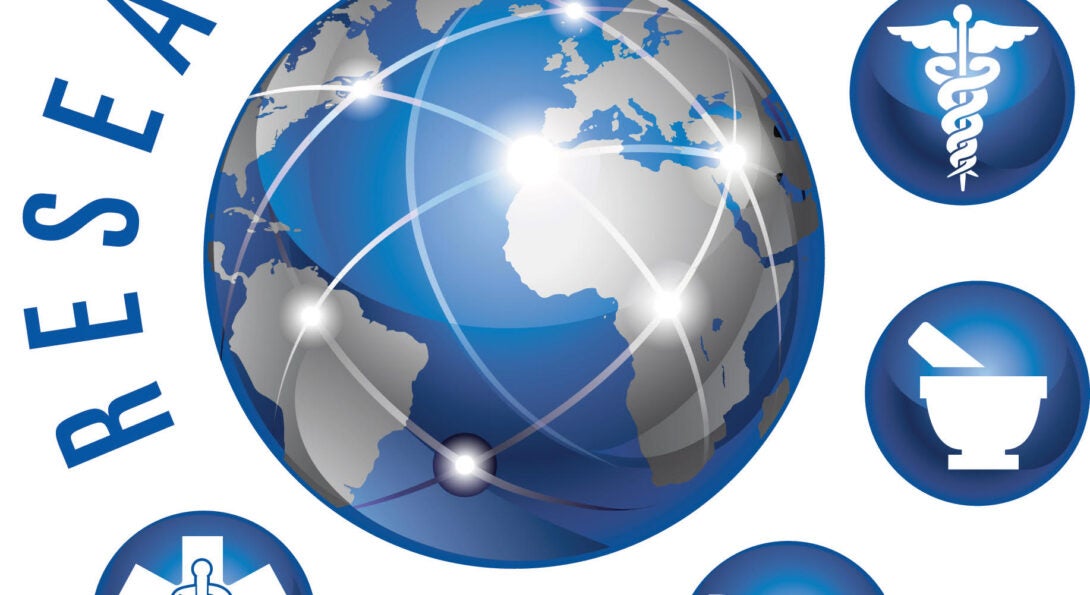 Research Day 2019 at the UIC Health Sciences Campus-Rockford, 1601 Parkview Ave., will be Tuesday, April 30. This is a showcase for student research and an opportunity for students, staff and faculty, as well as the general public, to learn more about local research and far-reaching research topics.
Research Day kicks off at 9 a.m. in the Robert J. Vickrey, MD Auditorium on the campus with a welcome and then a keynote address. "Achieving Cancer Health Equity in the Era of Precision Medicine and Big Data" will be presented by Robert Winn, MD, associate vice chancellor for community-based practice and director of the UI Health Cancer Center in Chicago. Dr. Winn is a professor of medicine at the University of Illinois College of Medicine Chicago and a physician-scientist with extensive experience in lung cancer research.
At 11 a.m. a panel discussion on health disparities in research and clinical practice will take place in the auditorium, moderated by Sandra Martell, DNP, MS, public health administrator for the Winnebago County Health Department, and fourth-year medical student Stephanie Grach. Panelists will include Geri Donenberg, PhD, professor of medicine and psychology at the UIC School of Public Health and director of the Center for Dissemination and Implementation of Science; Edith Nutescu, PharmD, MS, CTS, FCCP, associate professor in the UIC Department of Pharmacy Systems, Outcomes and Policy and director of the Center for Pharmacoepidemiology and Pharmacoeconomic Research; Amanda Roy, PhD, assistant professor of psychology in the UIC Department of Psychology and program chair of community and preventive research; and Benjamin Shepherd, MD, a psychiatrist at St. Margaret's Health System in Princeton, Ill., and an assistant professor of medicine at the University of Illinois College of Medicine Rockford.
Nearly 100 research projects were submitted for inclusion in this 24th annual event. These projects largely highlight research conducted by students in medicine, nursing, biomedical sciences and pharmacy programs at the University of Illinois at Chicago's campus in Rockford. Posters describing these research projects will be on display all day, with most of the researchers on hand from 12:30 to 2 p.m. to explain their projects and answer questions. Selected students will give presentations on their research in the auditorium at 2:15 p.m. All the projects will be reviewed and judged on April 29 with 16 projects selected to receive awards at 3:45 p.m. on Research Day.
Research Day is free and open to the public. For more information, visit https://rockford.medicine.uic.edu/research/annual-research-day/.
Modified on February 09, 2023