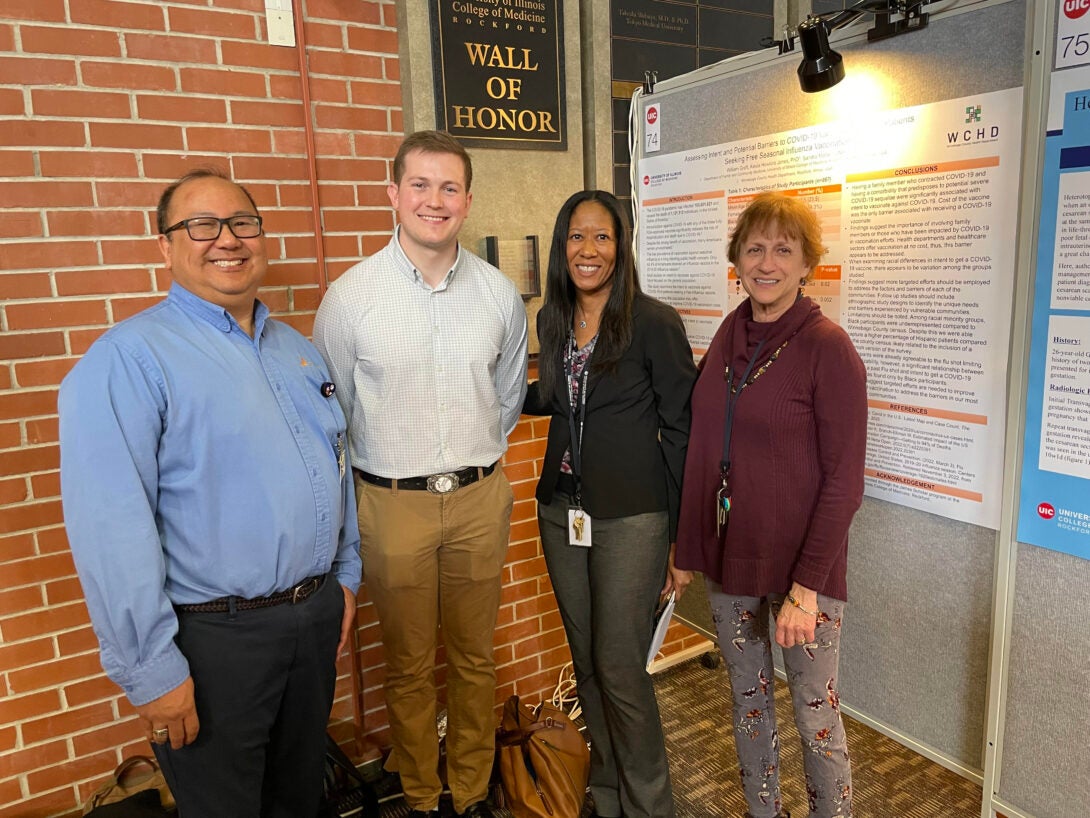 The Department of Psychiatry at the University of Illinois College of Medicine Rockford (UI COMR) provides comprehensive medical student education in psychiatry throughout all four years of medical school.
The department is committed to ensuring that all our medical students receive excellent foundational training in the field that will serve them well in whatever specialty they eventually choose. In addition, for those who are considering psychiatry as a career, advising and personalized support are provided to maximize the students' opportunities at securing a successful residency match.
Preclinical curriculum
Because there is no psychiatry residency on the Rockford campus, our entire focus is on providing excellent education for our medical students. We collaborate closely with our sister campuses in Chicago and Peoria to ensure that the curriculum content is consistent throughout the College of Medicine. The preclinical curriculum (M-1 and M-2) across all campuses provides particular emphasis on psychiatry in the fall of the M-2 year during the "Brain and Behavior" block.
M-3 psychiatry clerkship
In addition to locations in Rockford, Elgin, and the greater Chicagoland area, our M-3 psychiatry clerkshipsites are also located in various hospital systems throughout Illinois. These unique opportunities to train throughout the state reflect our special commitment to the students in our outstanding Rural Medicine (RMED) program. RMED's mission is to train physicians who will eventually serve patients in their home communities throughout rural Illinois.
M-4 psychiatry electives
M-4 psychiatry electives are available at many of our Rockford sites, as well as through our sister campuses. We offer both formal and self-designed electives to fit each student's interests. There are multiple research opportunities available. In particular, our larger Chicago campus offers students from all UI College of Medicine campuses a wide range of both clinical and research opportunities.
Psychiatry interest groups
UI COMR has two active psychiatry interest groups (both general and child and adolescent) that often share activities with our other campuses. We are particularly honored to be one of a select group of medical schools to be included in the Klingenstein Third Generation Foundation Medical Student Program (KTGF) in collaboration with AACAP. This is an invitation-only national child and adolescent psychiatry interest group that offers mentoring, networking, and an annual national medical student conference.