Master of Science in Medical Biotechnology Admissions Information
In addition to the UIC Graduate College minimum requirements (submitted online application and $70 non-refundable application fee or applicable waiver), applicants to the Master of Science in Medical Biotechnology (MBT) Program at the University of Illinois College of Medicine Rockford must meet the following admissions requirements:
Baccalaureate Degree – A baccalaureate degree or its equivalent in a science- or engineering-related field from an accredited college or university is required, except in special cases. Prior academic work should include college mathematics; general biology and biochemistry; general and organic chemistry; or the equivalent engineering courses.
Generally qualified candidates may be required by the department to remove specific course work deficiencies by completing selected undergraduate courses prior to matriculation or graduation.
Grade Point Average

Undergraduate: At least 3.00/4.00 for the final 60 semester hours (90 quarter hours) of undergraduate study. Exceptions to this requirement may be considered on a case-by-case basis.
Postbaccalaureate: The student's grade point average for any postbaccalaureate course work must be 3.00/4.00 or greater.

Transcripts Required – Transcripts are required from all institutions where the applicant earned the last 60 semester hours (90 quarter hours) of credit toward the baccalaureate degree and from all institutions where postbaccalaureate work has been done.
Minimum English Competency Test Scores – All persons who do not have English as their native language must submit the results of one of the three language skills tests:

TOEFL – The TOEFL score cannot be more than two years old. UIC's Institutional Code is 1851. Internet Based test (iBT)–total score of  80 or greater, with subscores of Reading 19, Listening 17, Speaking 20, and Writing 21; 60, with subscores of Reading 19, Listening 17, Writing 21 (New Paper-Based—after August 2018); 550 (Institutional Testing Paper-Based—prior to August 2018) Note: Exemptions to the TOEFL requirement are as stated in the UIC Graduate College Application Instructions, page 4. OR,
IELTS – 5 average Band score, with subscores of at least 6.0 (Band 6: Competent user) in all subcategories (Listening, Reading, Writing and Speaking), OR,
PTE-Academic 54, with subscores of Reading 51, Listening 47, Speaking 53, and Writing 56.

Letters of Recommendation – Three required. If applicant is employed, one of the letters of reference must come from the employer confirming employer commitment to student participation. The other letters should be from former professors, teachers, or persons who can refer the candidate based on personal experience with the candidate's professional competence.
Personal Statement – Required statement of career goals.
Applicants to the MBT Program are evaluated on the basis of grades, recommendation letters and other relevant qualifications. Under certain circumstances and subject to specific conditions, others who can show evidence of fitness for candidature may be considered for admission. Please contact us for more information.
The MBT Program accepts applications for Fall and Spring semesters. General deadlines are below. Heading link
The MBT Program accepts applications for Fall and Spring semesters. General deadlines are below.

| Applicant Type | Spring | Fall |
| --- | --- | --- |
| Domestic Degree-Seeking | November 1st | May 15th |
| International Degree-Seeking | July 15th | February 15th |
| Non-Degree | November 15th | August 1st |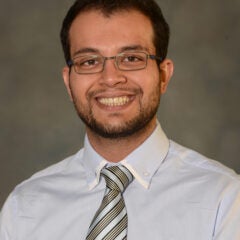 The MBT program allows students to explore various avenues of research in both academia and industry alike. The program is structured towards developing students' technical skills, which allowed me to strengthen and perfect techniques, and apply them confidently. Additionally, the continuous guidance and support of the faculty every step of the way has made me more knowledgeable and passionate towards achieving scientific brilliance. It has been a delightful and exciting experience, with memories I will cherish for years to come.

Senior Associate Scientist, Analytical Development, Catalent Pharma Solutions, Madison, WI

|
*This list of Frequently Asked Questions is not exhaustive. This compilation is a listing of the most frequent questions that we receive from students. Please go to the following links to find more information about applying to UIC.
Where can I find an application?

Applicants must use the online application form available at:

When is the deadline for your application?

For Spring Admission:

International students should apply online by July 15th and submit all supporting documents as early as possible.

Domestic Degree seeking students should apply online by November 1st and submit all supporting documents as early as possible.

Domestic Non-Degree seeking students should apply online by November 15th and submit all supporting documents as early as possible.

For Fall Admission:

International students should apply online by February 15th and submit all supporting documents as early as possible.

Domestic Degree seeking students should apply online by May 15th and submit all supporting documents as early as possible.

Domestic Non-Degree seeking students should apply online by August 1st and submit all supporting documents as early as possible.

I am a prospective applicant. What do I need to submit in order to be considered for admission to a degree program?

Domestic Students:

Completed On-line Graduate Application
$70.00 Application Fee (non-refundable)
University Registrar-issued transcripts for all undergraduate work
University Registrar-issued transcripts for all post-baccalaureate work
Additional Program Requirements (personal statement, letters of recommendation and CV)After submitting the application you will be requested to submit PDF copies of the following application requirements online through our application system:
Students who are admitted will be requested to mail in official, sealed final transcripts. Details on this will be included in the official admission letter.

International Students:

Completed On-line Graduate Application
$70.00 Application Fee (non-refundable)
$100.00 International Credential Evaluation Fee (non-refundable)
University-issued transcripts or mark sheets for all undergraduate work in the original language
University-issued transcripts or mark sheets for all post-baccalaureate work in the original language
When marksheets are requested (applicants from India and Pakistan), please submit university-issued yearly or semesterly marksheets, unless only transcripts are available, all combined into one PDF file. Marksheets for all examination attempts should be included.
Proof of all degrees awarded. Degree certificates or diplomas should be submitted. (Exam certificates indicating only the passing of the course will not be sufficient.)
Certified English translations of all credentials issued in a foreign language.
TOEFL OR IELTS score. TOEFL scores must be reported directly to UIC by ETS. UIC Institutional code is 1851. As for the Department, please select Biomedical Sciences.
Additional Program Requirements (personal statement, letters of recommendation, and CV.)
Students who are admitted will be requested to mail in official, attested and sealed final credentials. Details on this will be included in the official admission letter.

Do you accept international students into the program?

Yes, we have a diverse student population and currently have several international students in the MBT Program. To ensure you are submitting the correct documents along with your application please visit the website for the Office of Admissions and Records and the Office of International Services.

I'm a legal permanent resident. Do I follow domestic or international guidelines?

Legal permanent residents are oftentimes caught between processing policies for domestic and international students. Since students in this category are not in need of an I-20 or DS-2019, the Office of Admissions generally accepts applications up to the domestic deadline. The Office of Admissions still encourages students who completed studies overseas to apply early since the review and processing time may be longer when international credentials are involved. Permanent residents should expect the following:

Required submission of all academic credentials expected of international students (complete transcripts, mark sheets, proof of degree, English translations)
Plan to take the TOEFL/IELTS. You may not qualify for a TOEFL/IELTS waiver based on your residence in the U.S. See the section on "How can I receive a TOEFL/IELTS waiver" for more instructions.
You will not need to submit evidence of financial support.

Can I schedule an appointment with an advisor to discuss the program and my specific goals?

Yes, you may. Please contact the MBT Program at mbt@uic.edu to make an appointment.
Do I need a bachelor's degree to be admitted into graduate school?

Completion of a baccalaureate degree (or an acceptable equivalent) from an approved institution is required; baccalaureate degree must be equivalent to a four year US baccalaureate degree.  A three-year baccalaureate degree from India for example will require completion of one or two more additional years of post-graduate work (M.Sc, M.Ed, etc).

What is the minimum GPA requirement for applying to the MBT degree program?

Admitted students typically have at least a combined undergraduate/graduate grade point average of 3.00 (A = 4.00).

What are the minimum GRE requirements for applying to the MBT degree program?

The MBT Program does not require the GRE.

What happens if my GPA or TOEFL/IELTS score is below the minimum requirement?

A low GPA, TOEFL/IELTS, or other test score do not automatically mean you will be denied admission. Every applicant is given a holistic evaluation of his/her application. No one application criterion will determine an applicant's admission or denial. Admissions committees review an applicant's competitiveness in a number of areas.

I participated in a semester, year, or summer abroad program. Do I need to submit a transcript from the Institution where I studied abroad?

If your study abroad work was completed during your last 60 semester hours or last 90 quarter hours of your undergraduate coursework, and it is not listed on your current University's transcript as study abroad credit, you will need to upload an official transcript from the study abroad institution.

I am applying for readmission to the Graduate College. I submitted credentials when I was first admitted. Do I need to submit them again?

The Office of Admissions typically keeps the records of students who were admitted and registered for classes for 10 years. If you are applying for readmission, there is a chance that the documents you initially submitted are still on file. An admissions counselor will be able to verify if your old records are still here and if they can be used toward completing your new application. In some cases, you will be asked to upload credentials. If you were previously admitted as a graduate student but never registered, you will need to submit credentials through the application system as required for your program.
When can I upload my academic credentials?

Application records are ready to accept electronic documents within 3-5 business days after submission of the application, but it may be sooner. An Acknowledgement email is sent out. Admissions staff will then audit your application record to determine the appropriate credentials request. A brief update email will be sent out.

What file types and sizes are acceptable to upload?

Documents should be in PDF format, under 5MB in size.

To limit file size, scan in the lowest resolution that results in a legible document.

If a document is comprised of multiple pages, please ensure that all pages are combined into one electronic file.

Ensure that the entire document is included in the scan and that no part of the document is cut off.

How will I know if you accepted the documents I have uploaded?

Each item can be verified as received and accepted by checking the Received Date and the Item Status field, which will indicate whether the requirement has been satisfied by the submitted document. Item Statuses with a green checkmark indicate that the document is accepted. Item Statuses with a red x indicate that there was an issue with your document. If a date does not appear in the Received Date field after an upload attempt, it means that the document has not been successfully uploaded. Additional requests may be added after submitted items are reviewed by Admissions or program staff, so be sure to check your status on a regular basis.

How do I upload my documents electronically?

The link in the notification email will direct you to your application login webpage where you can begin uploading required items individually as required. You may also access your application record through the Status Check page.  Please prepare an electronic copy of the required application materials in PDF format so that they are available when requested. You must click on each linked checklist item in order to browse for the documents you have prepared and upload them. Please see the Document Upload Guide for more detailed information:

Will you contact me to verify that my documents are properly uploaded to the UIC application? When will I know that my file is complete and if a decision has been made?

Applicants are able to track the status of their documents and applications online through the Application System. You may check your status using the LoginID and password you created when you began the application. Any documents that we are currently requesting will be posted under the Requirements section without a Received Date. Updates made to your account will be reflected immediately in both the Received Date and Status fields.

Applications referred to the department will be noted as such. You will also be able to see if your application has been referred to the Graduate College for additional review. The Office of Admissions cannot provide a timeline for when these reviews will be completed. Once an admit or deny decision has been made on your application, it will be viewable online next to "Decisions" and an official decision letter will be mailed to you.

Am I required to send official paper documents after having them uploaded to my application?

Please do not submit official paper documents during the application process unless they have been expressly requested. Any paper credentials received by the Office of Admissions may not be reflected in application records until the end of the cycle. Official documents will only be required if you are admitted to UIC.

What does "official" transcripts/degree mean?

Official documents are those which have been issued by your university and bear an original attestation. In the United States, sealed transcripts issued directly from the Registrar's office are considered official. The university may issue transcripts directly to UIC or to the student. As long as the seal is not broken, the transcripts will be considered official. We will not accept transcripts or degrees printed off the web.

From foreign institutions, copies of original documents which have been attested by the Registrar or Controller of Examinations and sealed by the same individual will be considered as official. Each document should be attested.

My documents have been reviewed by the United States Educational Foundation (Education USA). Are these acceptable? Are they considered official?

UIC does not consider academic credentials which have passed through the hands of a third party as official. We may take these documents for processing purposes if they fulfill our requirements. However, in order for documents to be considered official, they always need to be submitted from the issuing university directly.

I sent official documents from an international institution. Why am I being asked for them again?

Documents may be considered unofficial for the following reasons:

Attestation is not consistent. If each document is stamped by a different individual, the Office of Admissions will not accept them as official.

Attestation is not performed by the correct university official. Documents should be attested by the University Registrar (assistant, associate or deputy), Controller of Examinations, Attestation Officer, Principal or Dean. Documents attested by other individuals will not be accepted.

Documents were submitted in plain or open envelopes. Envelopes must be sealed at the time they are presented to the Office of Admissions and must bear the stamp or signature of the attesting individual over the flap.

Attestation has been done by EducationUSA or similar third party organization.

My documents are in a language other than English. What is an acceptable method for having them translated?

The Office of Admissions requires literal, certified translations for all documents issued in a language other than English. Translations should be on a translator's letterhead and should be literal (not an interpretation). We accept translations from ATA-certified translators, court-appointed translators, or from the consulate. You may find an ATA translator at their web site located at the bottom of this thread. Plain translations, notarized translations, and translations done by someone other than a certified translator are not acceptable. Evaluations performed by agencies such as WES and ECE will not be used in place of certified translations.

Should I obtain an ECE or WES evaluation?

For students applying to graduate programs, the Office of Admissions does not require students to submit credential evaluations (ECE or WES reports). The Graduate Admissions office will perform its own review of your academic course work. We will not accept evaluations performed by another agency in place of your original transcripts, mark sheets, or degrees. Evaluations will also not be used in place of certified, English translations.
What supporting documents do I need to submit along with my application?

Please note that as part of the application, besides transcripts and TOEFL scores you will also need to upload your personal statement and a CV through the online application. Three letters of recommendation are also required. The application will ask you to type in the names and email addresses of three individuals who will be submitting reference letters on your behalf. The system will send an email to each individual you indicated with a link where they can upload the letter.

What information should I include in my personal statement?

You should include information about yourself, your research experience, your current research interests, why you are interested in the program, and your long term goals. While there is no minimum or maximum length for the personal statement, the statements we receive are typically around 2 pages in length.

How important is prior research experience?

We are particularly interested in receiving applications from people with a strong commitment to research, scholarly work, and a scientific perspective. Previous research experience or the completion of an undergraduate research project is given significant consideration provided all other required credentials are acceptable.
How does the Admissions Committee work?

Once your application is complete (all required documents have been received and checked), it will be forwarded to the MBT Admission Committee for review. Your admission materials will be reviewed by a panel of Admission Committee members.

How long will it take to get a decision?

Applications are reviewed by the Admission Committee on a weekly basis.

On recommendation from this committee the UIC Office of Admissions and the Graduate College will issue an official acceptance letter. You will receive an early decision if you apply well before the deadline and submit a complete set of required materials.

I received a letter from the MBT Program recommending me for admission. Why haven't I been admitted?

The MBT Program does not have the authority to officially admit you to the University. The letter you have received from the MBT Program states our intention to recommend you for admission to the program. This recommendation must then be reviewed by the Office of Admissions and approved by the Graduate College. Typically, applicants can expect an admission letter from the Graduate College or a follow-up letter from the Program (in case the recommendation is not approved) in a few weeks following the initial program letter.

Why was my application cancelled?

Cancellations may be made by the Office of Admissions or by the MBT Program. Your application may have been cancelled for the following reasons:

All required Admissions requirements were not submitted.
All required departmental requirements were not submitted.
The Program deadline has passed.
The Program has reached its enrollment capacity for the term.
You do not meet the qualifications for Graduate study at UIC.

How can I defer my admission?

Students who have been recommended for admission, but cannot attend for valid reasons, may request to defer their admission. An admitted application can only be deferred once for up to 1 academic year (applicants admitted for the Fall term may defer to the following Spring, Summer, or Fall terms). Admission to the term is contingent upon departmental admissions practices for that term. Students do not need to submit a new application, fee, or set of academic credentials in order for a deferral to be granted.

Who qualifies for a deferral?

Only students who have been recommended admission by the department or officially admitted by the Graduate College are eligible to defer admission. Denied applications and those cancelled due to missing academic credentials cannot be deferred.

How do I seek a deferral?

You will need to contact the MBT program to request a deferral. The program has the authority to grant your request or to deny it. Program awards may not be guaranteed for a new term. The MBT program then forwards requests to the Admissions Office for final approval. An admitted application record is created for approved deferred admission terms and a new admission letter is mailed out.

International Students — If your deferral is approved, you may need to submit new evidence of financial support for the new term. You would need to contact the Office of International Services for further details about your specific case.  OIS is informed of all international admits, so you would also be included in correspondence indicating whether or not financial documents are needed for the approved deferred admission term.
How much are tuition and fees to complete the program?

The minimum total cost for completing the program is approximately $28,000 for Illinois residents or $47,000 for non-Illinois residents and international students. This does not include living expenses. Average living expenses for shared housing are about $700-$800 a month.

What financial support is available to me?

Currently the MBT Program does not offer any graduate assistantship to any of the MBT students. However, we do offer one to two tuition waivers each semester. UIC offers several different fellowships, awards and scholarships for graduate students. You can learn more about the awards and their requirements at:

Does your department have 'special funds' to support foreign students?

Currently we do not have any special funds to support the international students who wish to study in our program.

Evidence of English Competency

*TOEFL scores must be submitted to UIC directly from ETS using our institutional code 1851. Paper score reports will not be accepted.*

English is commonly spoken in my country. Do I need to take TOEFL/IELTS?

Yes. TOEFL/IELTS exemptions are not determined by the prevalence of spoken English in your country. If a TOEFL/IELTS score is being requested of you then students from your country do not qualify for an automatic waiver.

All classes at my university were taught in English. Do I need to take TOEFL/IELTS?

Yes. TOEFL/IELTS exemptions are not determined by the language of instruction at your university.

How can I receive a TOEFL/IELTS waiver?

The English proficiency test requirement may be waived under the following circumstances:

Evidence of enrollment at a U.S. institution for at least 2 years of full-time study.
A letter from a U.S. employer stating that you are proficient in the use of English and that you have been employed at the establishment for at least 1 year.
Education or employment for the duration of time listed above in a country where English is the only, official language, i.e. UK, Australia, Canada (excluding Quebec).

Can I submit IELTS scores?

Yes, IELTS scores may be uploaded. You will need to indicate that you will be submitting IELTS scores in the application so that the Office of Admissions can include an upload request for it in your checklist.

For more information on English Proficiency Requirements please go to:
When do I need to submit my bank statement and financial certification?

Though not required until after admission, the Office of International Services strongly recommends that financial documents be submitted during the application process so that acceptable documentation is on file once an international applicant has been admitted. These items will be requested through the Application Summary, once submitted applications are ready to received uploaded materials. Please visit the Office of International Services website for additional information on financial document requirements and follow up with them for any inquires you may have about financial document requirements and I-20 processing. Submission of financial documentation does not affect application review and admission.
How do I register for classes?

Your official letter of admission will contain both your University ID Number (UIN) and Temporary Control Number (TCN, if applicable). Once you have this information, you may go to UIC. Your ID number (along with your SSN or university provided TCN) should allow you to set up an enterprise ID and password which will then allow you to proceed to registration. You will not be allowed to register until a time ticket has been issued to you. Most new students are able to register during Open Registration times. Please consult the Office of Registration and Records for further details.

Please note that International students will only be able to register for classes upon arrival and completion of "Check-In" Process. Students will be able to complete the "Check-In" procedure with the MBT Program Director at the Rockford campus or with the Office of International Services staff at the Chicago campus.

I have a registration hold. When does this take effect? What do I need to do to have my hold lifted?

Holds may be placed on your account for many reasons. Graduate Admissions is only responsible for placing holds for 2 reasons.

You were admitted pending the submission of final, official documents. The Office of Admissions will place a hold on your registration after the 10th day of your 1st term at UIC. You will be allowed to enroll and study during your 1st semester with outstanding documentation. We recommend that all students clear their pending conditions by submitting the required transcripts/degrees when they arrive on campus. Without accomplishing this step, you will not be able to register for your 2nd semester of study. Transcript holds will not be released until the required documentation is presented to the Office of Admissions.
You are currently a UIC student and you are requesting a level change. This will affect you if you are a non-degree student applying for a degree program or an undergraduate student applying for graduate admission. This hold is placed your account to prevent you from registering at the wrong level. Level change holds will be lifted automatically when a decision is returned on your graduate application. If you register on the undergrad/non-degree level for a term in which you are expecting to begin graduate study, your registration will remain at the current level.

If you have any other holds (Immunizations, OIS-SEVIS, Advising), you will need to contact the corresponding office for information on how that hold may be lifted.

What is a TCN and how do I obtain it?

A TCN is a 9-digit Temporary Control Number that is issued to students who do not have or did not report a U.S. Social Security Number (SSN). Your TCN can be found at the top of your admit letter. If you provided a SSN, no TCN will be issued to you.
Where do I find information on housing in Rockford, IL?

UI COMR does not offer any on-campus housing.
Rockford Orientation

The incoming MBT Student orientation will be held at the Rockford campus the week that classes begin.  All new students must attend the orientation.

Orientation Activities at UIC Main Campus in Chicago

Graduate College Orientation

The Graduate College orientation at the Chicago campus will most likely be held the week before classes begin.  Space at this Graduate College Orientation is very limited. Attendance is encouraged, but not mandatory.

Office of International Services (OIS) Orientation

The OIS orientation for new international students is spread over 10 days. MBT students are not required to attend all the events held during the 10 day period.  OIS may however require that all new international students attend the New International Student Orientation which most likely will be held the week before classes begin.  MBT students will have an opportunity to meet and talk to the OIS staff when they visit the Rockford campus to meet the students in September.

Accommodations in Chicago during Orientation Week

Students interested in attending any of the orientation in Chicago will be responsible for their accommodations in Chicago.  Accommodations at the UIC residence hall in Chicago can be arranged and the cost per day will probably be $35.  Please inform the MBT staff (Dr. Sidik) if you would like to reserve a room at the residence hall for orientation week.